An online presence is essential nowadays—for work, play and passion projects. If you want to get your name out there, you might find yourself on a website creator like WordPress or Wix. You could go ahead and pay an experienced WordPress developer to get the job done, but it could be fun to organize the content yourself. It is your brand, after all.
A website is a perfect place to begin crafting your start-up or small business, but it is a mountain of work. There's many i's to dot and t's to cross before you even begin with the company, or the content creation, part of the website. Here are just a few of the things to keep in mind as you develop your website.
---
Choosing a Captivating Domain & Host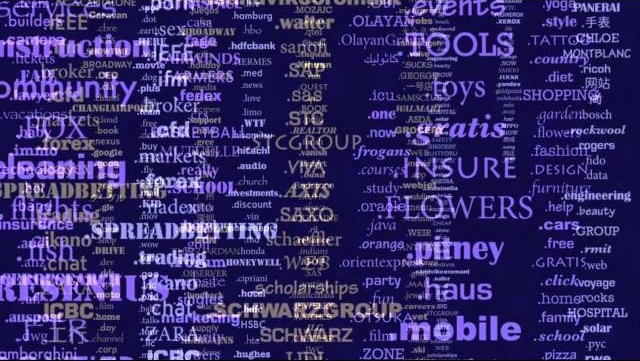 Think of the most popular websites on the internet: Amazon, Twitter, YouTube, and Google, to name a few. These domain names are short, snappy, and often creative. They convey the brand of the site without even trying, and the name often encompasses the purpose ("Googling" "Tweeting" "YouTubing"). You want your domain name to be memorable, and often simple. Instead of "BookStacksforDays.com" for your online bookstore, try "Stacks," instead.
When choosing the domain of your site, you should have a solid understanding of your website's purpose. If you are selling your own artwork or promoting your photography, the domain should include your own name. Maybe you are interested in selling your own craft coffee to online users, use your own brand name.
When scouting a good website host, you want to make sure to get the most reward for your cash. A web hosting service, like WordPress, Squarespace, and GoDaddy, are essential in creating a credible web service. You should have a strong understanding of your needs in a website (is it basic or more advanced?) before you choose a good website host.
Effective Design
As soon as a user clicks on your site, they know whether they'll click away within a second. If it's 2021 and you click on a website with comic sans and Flash animation, there's a good chance you will deem this site an unreliable source. It might be superficial, but the first impression of a website is everything. What do you want your website to tell users about your brand? Where do you want to direct their eye immediately? Your site's design should be organized, clean, and, depending on your brand, modern. You want your users to know exactly where to go when the page loads because your brand has an effective sitemap.
When crafting the design of your site, never underestimate the power of a good color scheme. What emotional response do you want your brand to catalyze? Happiness, excitement, neutrality? Consider your target audience: what will speak to a younger audience? An older audience? This is an excellent place for market research, if necessary.
Functionality
When a user enters your site, they expect it to load quickly, avoid any broken links, and to leave with their private information intact. On a sketchy website with questionable site security, it is nearly impossible to avoid information phishing—which is a surefire way to shoot your site in the foot. You can't encourage users to input their private information if your site's functionality is lagging.
Your site should be easy to navigate whether it is on the computer or on the mobile site, for starters. Easy usability is a great way to increase user interest, including active webpages, a functioning subscription button, contact information and a sitemap. What is a sitemap? A sitemap is a comprehensive look into your site's layout and everything included on your host's site—like WordPress. Search engine's, like Google, use your sitemap to crawl your site with bots and identify how your pages relate to each other. If your pages are full of relevant content – your site can be more efficiently indexed by search engines.
SEO Friendliness/Useful Plug-Ins
Search Engine Optimization (SEO) is the name of the game for relevant content. The more organic SEO your site has, like external links, internal links, relevant pages, and keywords, the more likely your site is to become a credible source high on the Google search page. You want to boost your SEO rankings as much as possible— using link sharing, or even plugins.
There's are many useful plugins to install on your site—these add-on software instalments are often used to customize the site. However, if you aren't careful, too many plugins can bog down your site, leading to laggy webpages and a less functional interface. The right plugins come packaged with valuable tools and features that make your site incredibly functional.
A few plugins to consider include: Google Search Console (a way to show up more in Google's search results), Yoast SEO (a useful WordPress SEO plugin) and Rank Math (social media).
If you like this, You'll love These.