Have you spent ages trying to figure out how WordPress hosting works? Do you wonder why some blogs have "WordPress.com" at the end of their domain name? That's all to do with whether the website host is WordPress or the site host is someone else.
Before you start reading, it is essential to note that WordPress is an open-source platform. Open-source means that its code has been uploaded to the web for everyone to develop a website. However, when someone builds and uses WordPress on their website, they are not using the official WordPress platform, but a customized version.
This customized version is what we refer to as a "hosted website" or "WordPress-based website." If you're planning on using your business domain, you should check out our tech guide below and see how custom hosting can help your business succeed.
What Is WordPress Hosting?
WordPress Hosting is a service that allows others to use your computer, server space, and other services to run their WordPress websites. When you host someone's website, you are renting out your server space to use it for their purposes. In exchange for this, you get paid a certain amount of money.
The way hosting works is effortless and straightforward. First, you need to decide on a hosting provider. It is this company from whom you will rent server space.
Next, you need to register a domain with the hosting provider. Once done, the provider will send you two email addresses.
The first of these email addresses is for the control panel and the second email address is for your actual website. Your visitors will use your website's email address to contact you for more information about your business.
In contrast, the user can find your control panel's address if they enter it into their browser's address bar. Alternatively, they can access it from another computer via third-party software. However, there is a lot more that goes into it behind the scenes so that everything runs well and everyone has what they need.
How Does WordPress Hosting Work?
The most common type of hosting you will come across is free WordPress hosting. The best part about free WordPress hosting is that you don't have to do anything special to get it. You need to register for a hosting account (which is doable through a website or an app), create a WordPress blog, and start using the platform.
That said, keep in mind that you are not getting cheap or free WordPress hosting when using this service. The companies or people who are hosting your site have more control over your website, which isn't always a good thing.
The difficulty with free WordPress hosting is that it's intended as a personal blog. For business purposes, a paid service is more suitable.
With that said, there are many affordable WordPress options out there. And some even maintain the site for you.
These options allow you to host an unlimited number of websites, which is excellent if you intend on offering your services to other businesses. However, to get this hosting, you will need to pay a small or monthly fee, depending on what company or person provides the service.
What Are the Benefits of WordPress Hosting?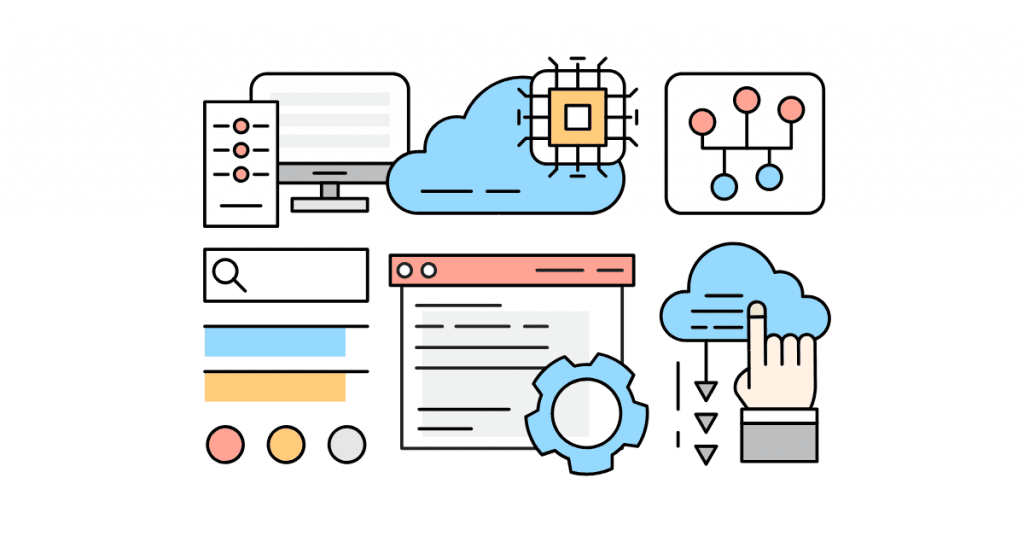 One of the main benefits of WordPress hosting is the fact that WordPress is so popular. Therefore, if you want to market your business through blogging or website building, you will find something that fits your needs. Another benefit of this hosting is the fact that it is very intuitive.
WordPress hosting offers a nice balance between flexibility and reassurance. You have the freedom to choose how you want to run your website, but at the same time, you don't have to rely on running your own server. You can pay someone else to do it for you.
If you are a first-time website builder, you can use WordPress builder to create content for your blog or website without any problems. In addition to that, if you want to make any changes in the future, all you have to do is access your control panel, find it online, and then make changes.
What Are the Different Types of WordPress Hosting Services?
You will sometimes notice that WordPress Hosting Services also appear under different names, such as Managed WordPress and WordPress Maintenance Services. These two are very similar but provide additional security, code editing, speed optimization, and plugin updates.
Because of the success of WordPress, many other hosting companies have begun to offer this as an additional service. Many offer services beyond hosting and maintenance and even delve into the realms of web design and marketing. So it's great for small businesses with little IT or tech knowledge.
For example, IT managers and MSPs looking for reliable hosting might only need the hosting services, as they have the expertise to maintain the website themselves. The hosting services take care of all the server-side strain so the IT department is free to handle more pressing issues. So overheads become low enough that their business runs at a more significant profit margin.
Put Time and Effort Into Finding the Right WordPress Hosting Solution
For someone who wants to learn about WordPress hosting or wants to start a blog, it is essential that you understand how WordPress hosting works. If you are new to WordPress, you should make sure that you do your homework before getting involved in any business or marketing endeavor to make sure it's the right decision for you.
Now you're armed with useful info to help make the best choice for your business and succeed.
If you are looking for more top tips for running your business online, keep reading our blog and see what you can find today!
If you like this, You'll love These.