Image Source
Building a brand for your business is possibly one of the most important steps, and can literally be the difference between success and failure. However it's something that new companies can easily overlook, after all- there's a lot of plates you have to keep spinning as a business owner.
a strong brand can help a company to increase sales. When customers have a positive association with a brand, they are more likely to buy products or services from that company. A strong brand can also help a company to charge higher prices. When customers believe that a brand is high quality, they are willing to pay more for its products or services.
There are many different ways to brand a business. Some of the most common methods include:
Creating a unique name and logo. A strong name and logo can help a company to stand out from the competition and create a lasting impression.
Developing a strong brand message. A clear and concise brand message can help a company to communicate its value proposition to customers.
Creating a consistent brand experience. A consistent brand experience can help to build trust and loyalty among customers.
Using social media and other marketing channels to promote the brand. Social media and other marketing channels can be used to reach a wider audience and create awareness of the brand.
Branding is an ongoing process that requires regular investment and attention. However, a strong brand can be a valuable asset for any business.
But be sure you're investing the right time and money into your business branding.
Here's the what, how and why that will give your business the best brand.
Using Your Brand to Build Trust

5 Universal Ways to Earn Buyer Trust Fast
These days, anyone can open up a business which has mainly come about due to the accessibility of the internet. This is great in many ways, and means as an aspiring entrepreneur it's definitely possible to put your ideas into action. However on the flip side, it means that many other people can (and have) done the same. The marketplace is saturated with businesses, and regardless of what you do, chances are you'll have other more established businesses competing for the same customers. One way you can help to set yourself apart is by building up a recognisable brand. Customers love brands because they trust them, a brand is a promise rather than just a product- and they know that they buy from them they will get exactly what they ordered. Otherwise, they know the item will be replaced or they'll get their money back with no quibbles.
How Your Brand Can Help You Differentiate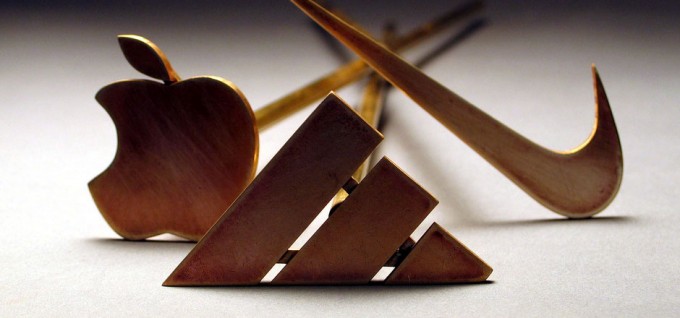 Designing Brands: 7 Principles to Follow
Going back to businesses competing for the same customers, one way you can get around this is by differentiating yourself. If you find your unique selling point, this will help you to target specific customers who will choose you over your competitors since you will suit their needs better. Take selling clothes as an example, if you sell budget clothes you will be targeting groups like students, bargain hunters and those on a lower income. This means you're not competing with clothes shops selling designer and luxury wares. If you specialise in a style of clothing, whether it's feminine clothes, punk, even second hand items then you appeal to a specific kind of audience who will likely choose you over other kinds of shops.
What Makes Up a Brand?
There are lots of different elements that make up your brand, so work on getting them right. You graphics such as your logo, fonts and colours will help people to recognise you as a company. You will need to trademark this, the cost to trademark a name is roughly $950 so be sure to work this into your budget. Your website and app, letterheads, emails and everything else should all contain this logo. You will also want to come up with a slogan or caption to sum up your business, it needs to be snappy and memorable and appealing to customers. Your logo markets for you when you aren't around, even handing out custom coozies for free to existing and potential clients can boost your brand image and keep your name in the forefront of their mind. You can get some custom coozies here.
Marketing and Advertising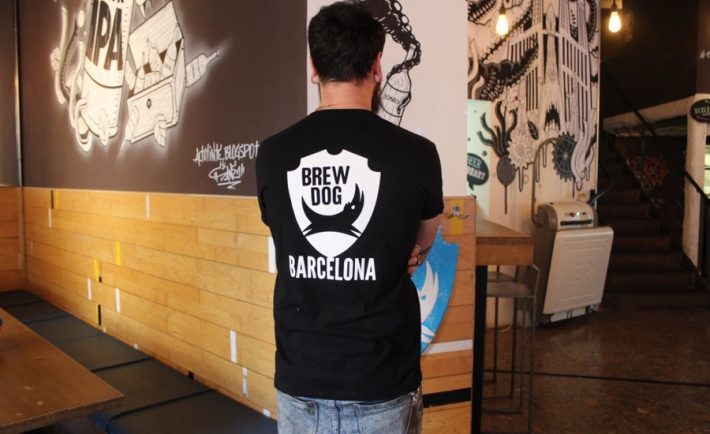 Standing Out In A Sea Of Competitors
Once you have got your branding where you want it to be, your next step is to market yourself. This allows you to reach as many people as possible, grow your customer base and turn the profit you need to allow you to keep ticking over and be a success. Marketing and advertising is one of the most important things to get right in business, if you're not an expert in the field then your best bet is work with a marketing or advertising company who will be able to give you solid advice. From SEO to building backlinks, guest posting, affiliate advertising and more, it can be a minefield if you're not in the know.
If you like this, You'll love These.