Despite it still being a relatively young industry, having only hit the mainstream in the 1980s, gaming is still, unfortunately, viewed as being a male-dominated market.
Video games themselves largely feature male characters in leading roles, and the few prominent female characters have clearly been designed under the male gaze (Lara Croft, Mortal Kombat's Mileena etc).
The times they are a-changing, however, and women now make up half of the global gaming population.
Girl Gamers are on the Rise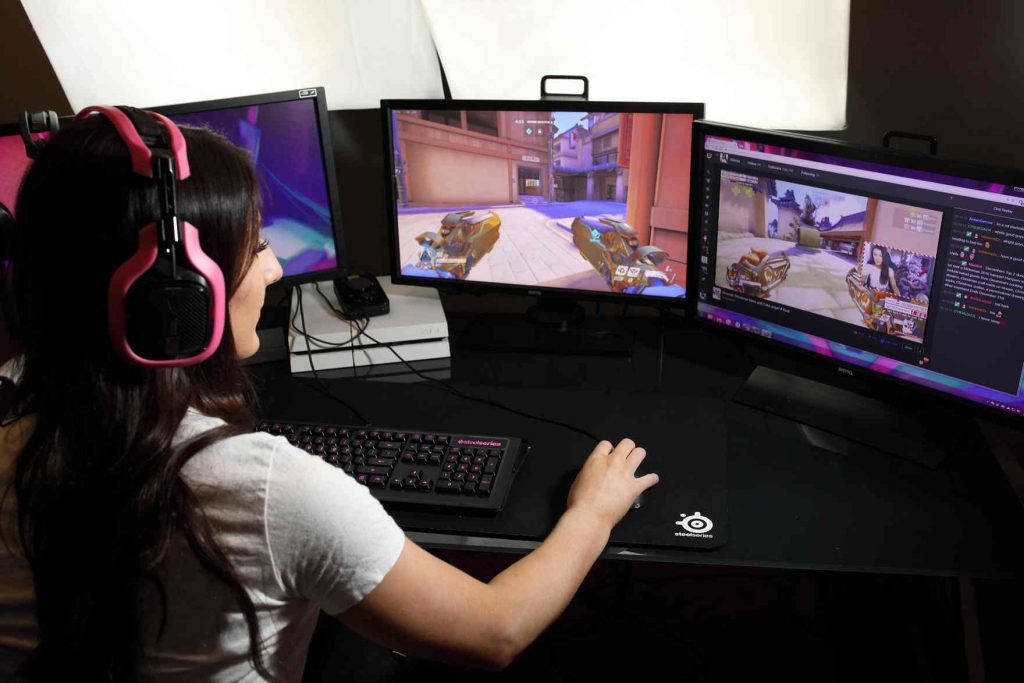 According to research from Statista, the Interactive Software Federation of Europe (ISFE), and the Entertainment Software Association (ESA), girl gamers are on the rise. Women now account for 46% of the global video gaming market, which breaks down to 41% in the US (an increase of 3% since 2006) and 48% in the UK.
The emergence of content streaming platforms like Twitch, Discord, and YouTube over the past decade has been a boon to women entering gaming as a profession. While the presence of women in the boardrooms of gaming companies is still disappointingly low, female programmers are beginning to enjoy a rising status in the world of eSports.  
Scarlett, aka Sasha Hostyn, is currently the highest-paid female programmer and gamer in the world. Again, there's a clear discrepancy between what she's earned to date – just under $300,000 in total – and the pay packet of the highest-paid male gamer (Johan Sundstein with $6.9 million to his name). Nevertheless, Scarlett is making a name for herself in the highly competitive Starcraft II scene, even dominating tournaments in South Korea.
Speaking of Asian countries, it's not just the West that's seeing an increase in female gamers. Women are slowly starting to level the field in key Asian markets like China, where the female gaming community grew by 19% in 2019. According to Google Asia Pacific's Rohini Bhushan, female gamers "have been a huge catalyst for growth", proving that the female market shouldn't be underestimated.
Female Playing Power
The gaming interests of female players are diverse. It's not just in the video gaming market that female gamers are making their presence known. In the iGaming market, more women than men are playing online slots for real money at no deposit platforms, leading operators to refresh their content in order to appeal to a much broader gaming demographic.  
Women are also playing a big part in helping mobile gaming become the future of the gaming industry. Mobile gaming now outperforms console and PC gaming and is even more popular than both the movie and music industries combined in certain markets.  
A significant 65% of women aged between 10 and 65 regularly play mobile games In the United States, with 48% of women making up the UK market. Less trend-driven gaming markets too are experiencing rapid increases in female gamers. Norway, hardly known for its genre-defining gaming output, has 1.3 million mobile gamers, 51% of which are women.  While there may be some years still to go before, we'll see professional female gamers on an equal footing with men in terms of prize money, progress is nevertheless being made. Female games designers are becoming recognised for their immersive content that appeals to all gaming genders, and video gaming is slowly shedding its outdated tropes.
If you like this, You'll love These.