In the modern, globalised world, businesses are increasingly depending on search engine optimisation (SEO) methods to boost their online exposure and attract more clients. These strategies aim to increase the amount of traffic that is directed to their websites. Search engine optimisation (SEO) can be broken down into two primary categories: worldwide SEO and local SEO. There are significant distinctions between the two with regard to the emphasis, audience, and execution tactics, despite the fact that both attempt to improve search engine results. This post will go into the differences between international and local SEO and highlight the benefits and pitfalls that are associated with each of these approaches.
Understanding International SEO:
SEO (Search Engine Optimisation) on a worldwide scale is a form of digital marketing strategy that companies use to reach customers in numerous countries or the entire world. Its major purpose is to improve the visibility of a website across a variety of geographic areas, linguistic contexts, and online search platforms. The primary characteristics that set international SEO apart from domestic SEO are its more expansive scope and the complexity that comes with catering to a variety of markets.
Researching potential keywords is an essential component of international search engine optimisation. When conducting international SEO, as opposed to local SEO, it is necessary to find and target keywords that are relevant to numerous languages and areas. This necessitates undertaking in-depth research to gain an understanding of local search behaviours, popular search phrases, and cultural subtleties that are distinct to each target area.
Website architecture and technical execution are also crucial aspects of international search engine optimisation. Important factors to take into account include the production of country-specific subdomains or subdirectories, the incorporation of hreflang tags, and the optimisation of website load performance across various geographical regions. In addition, ensuring that language translations are accurate, adjusting to local currencies and measurement systems, and optimising content for many languages are all essential components of an efficient international SEO strategy.
Understanding Local SEO: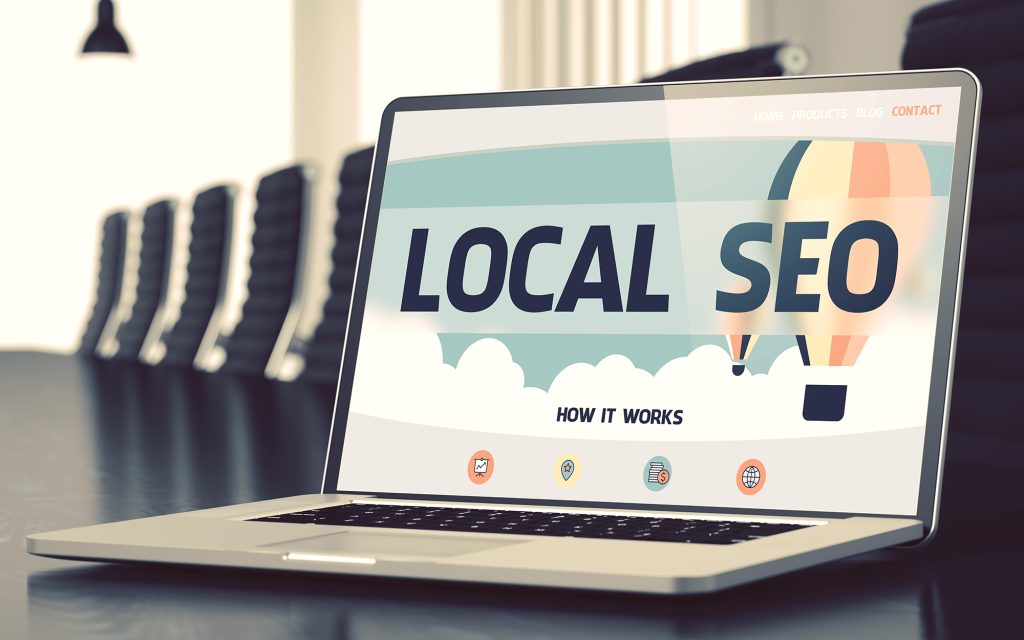 On the other hand, local SEO focuses on increasing the visibility of a website in relation to searches that are conducted based on its physical location. Businesses that have a physical presence or that focus on serving a particular segment of a local market are the most likely to make use of this strategy. Local search engine optimisation places an emphasis on attracting prospective customers who are located in close proximity to a company and have a greater likelihood of becoming paying customers.
The optimisation of Google My Business (GMB) listings is an essential component of local search engine optimisation (SEO). It is essential to create and optimise GMB profiles with accurate business information such an address, a phone number, and working hours. To achieve success with local SEO, it is also important to motivate satisfied consumers to provide positive reviews and to interact with those customers through GMB.
In addition to this, location-specific keyword optimisation is given a lot of weight when it comes to local search engine optimisation. If a company wants to draw in customers from the surrounding area, the content of their website, as well as the metadata and headings, should contain locally relevant search terms. The development of high-quality backlinks from local directories, the acquisition of listings in online directories, and the maintenance of NAP (name, address, and phone number) information that is consistent across all platforms are all necessary components of local search engine optimisation.
Read Also: Hping for security auditing and testing of network devices
Conclusion:
To summarise, while both international and local SEO work towards the same end of enhancing a website's position in search engine results pages, the methods used and the priorities pursued by each are very different. An extensive amount of keyword research and careful technical implementation are required for international SEO, which focuses on increasing online exposure across a variety of locations and languages. On the other hand, the objective of local search engine optimisation (SEO) is to bring in clients from the surrounding area by optimising for location-specific queries and making use of platforms such as Google My Business. It is essential for companies to have a solid understanding of these distinctions in order to design efficient SEO strategies that are in line with their marketing objectives and target audiences.
If you like this, You'll love These.