It's more important today than ever before for businesses to protect their data correctly. No matter what kind of data you're storing, whether it's customer data or internal performance data, it can be sensitive for various reasons. You don't want customers' data security to be compromised in any way and you don't want your internal data to be leaked to competitors who might then take advantage of it.
That's why it's important to have a plan and strategy in place for how you can protect your business's data in practical ways. There's not just one simple solution to all of this; it's more about creating an overarching strategy that helps you to protect your data in a fully rounded way. And that's precisely what we're going to talk about today.
So if you're looking for practical ways in which you can improve your approach to data security and protection, read on now and learn about the steps you should take next in order to ensure data leaks and breaches don't occur.
Pay Attention to Insider Threats
One reality that lots of business owner don't really like to confront is the fact that lots of the threats that they face in terms of data breaches and leaks are actually insider threats. The people who work for your business are more likely to have easy access to data and passwords and things like that. So these are the people who are ultimately most likely to be responsible for data leaking, whether that's something that happens accidentally or on purpose. So this is something that you can't afford to overlook.
Combat Those Threats with Training
Combating the threats that your business faces from internal threats can be done in all kinds of ways. First and foremost, you need to realize that internal threats don't necessarily mean malicious threats. It's often the case that business data leaks internally through mistakes and human error. That's why it's so important to offer your staff members the right kind of training that'll make it possible for them to avoid mistakes that could ultimately lead to data breaches and leaks of any kind. If you're not offering any training, mistakes will be far more likely to happen.
Treat Staff Well
As well as training your staff properly, it's also important to consider the way in which you handle and treat your staff. When you treat people badly, you just end up creating resentment and that's not good for anybody. This gives people motivation and a reason to get back at the company in some way, and that often happens through data leaks. That's not what you want, so try to treat your staff better and don't give them a reason to want to do something damaging to the business. It might still be illegal for them to do that stuff, but that doesn't mean it won't happen if you give people a reason.
Store in Encrypted Formats
The way in which you store your data will obviously have a significant impact on how safe and secure it is as well, and that's something that you can't overlook. If you want to make sure that your data is always secure and safe, you'll want to store it in an encrypted format. Encrypted formats are much more difficult to compromise because only someone with the encryption key can actually read the contents of a file or folder that's encrypted. It means that even if files are leaked, they won't be able to be accessed.
Test Your Security Regularly
Carrying out tests and audits regularly will help you to get a clear picture of how your security systems would respond in the event of a real data breach. Be sure to test your security systems carefully and see where the vulnerabilities lie. It's better to see those vulnerabilities and gaps during a simulation and test rather than when a data breach or hack happens in real time. Your security systems will never be perfect, so it's always important to carry on updating them over time too.
Managed IT Service Providers offer a comprehensive approach to data security. They have professional experts that use their extensive experience with regulators around the world to build a comprehensive and proactive data protection plan to mitigate threats, manage customer expectations, and comply with changing legislation.
Don't Waste Space and Resources on Redundant Data
If you have a lot of data that's redundant and not really of any value to the company, it's a good idea to get rid of and remove it from your storage systems. Of course, this is something that should be done in a careful and planned-out way because you don't want to do anything unsafe with that data, and you also don't want to accidentally delete data that's not redundant, so don't rush into it. But it does make sense to get rid of data that is not wanted or needed as it wastes space and resources for the business.
Make Use of Secure Cloud Software Solutions with Disaster Recovery Features
It's important to ensure that you have some sort of disaster recovery process in place. If the worst were to happen and your data was lost for some reason, would you be able to recover it? Cloud software solutions matter here because they help to ensure that physical damage that might hit the location where your data is stored, such as flooding or fire, won't result in loss of data. So choosing a cloud software solution that has disaster recovery features built in, such as MS Azure solutions, is definitely important.
Establish Very Strong Passwords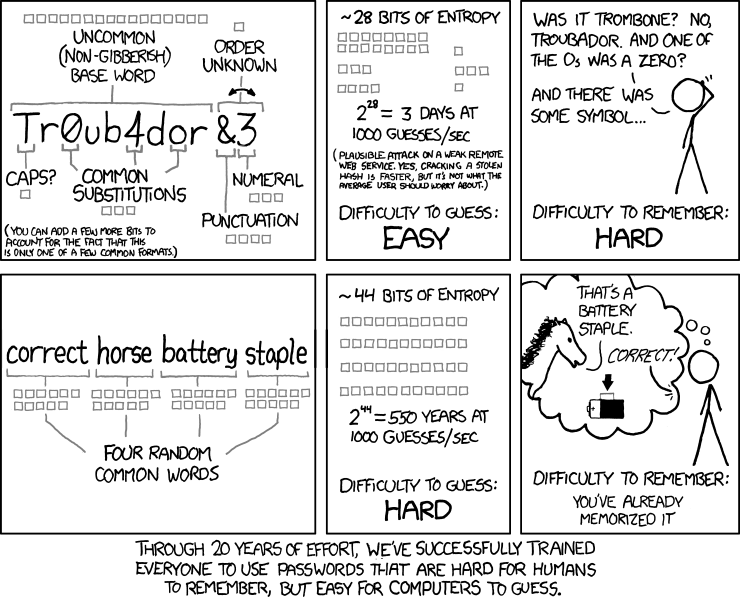 Password protection has been around for a long time, and for that reason, lots of people are starting to overlook its importance. Sure, there are more complex ways of protecting systems and data, but password protection remains an important part of the overall process. One compromised password can take down entire systems, no matter what other protections might be in place. That's why establishing strong passwords and managing them carefully is one of the most important things that you should focus on when it comes to data security.
Back-Up Data Regularly
Backing up your data on a regular basis is something that's definitely very important when it comes to data security. As we've discussed, data loss is a real threat and the risk will be much smaller if you have processes in place for backing up your most important data and storing those backups securely. It's a good idea to take the time to research the different backup strategies that you can implement if you want to achieve the best outcomes in the end. There are professionals who can help you with that too.
Develop a Careful Mindset Throughout the Business
If you want to make sure that data never leaks or gets lost, you need to make sure that the culture and mindset that runs through the business is the right one. Creating a culture in which people take responsibility and accountability for their actions is definitely important. Try to develop a careful and considered mindset rather than one that rewards speed and corner cutting. You want your team to be focused on doing things right and doing things properly, not just doing them as quickly as possible.
Use Antispam Software
Using antispam software is certainly something that you might want to consider if you're going to prevent phishing attacks. If you're concerned that your employees might absent-mindedly click a link in a phishing email and compromise the business and its data, antispam software can help you to make sure that never happens. There are lots of options out there so do some research and decide which of them might serve you and your business best. It'll also make it much easier for you to manage your inboxes and keep things running efficiently.
Make a Plan for Personal Devices for Employees Working Remotely
One challenge that more and more businesses are facing right now is how to plan for employees working remotely. It's something that didn't really have to be considered before, but it's now a reality. When you have people working from home, they're using their own devices that might not be as secure and protected as your office devices, and they'll be using those devices to access the company's network systems. So think about how you can plan for that and keep data secure while allowing remote working.
Automate Software Updates
Software updates are a vital part of security. When you fail to keep your software up to date, it means that you're missing out on the security patches that software developers are delivering when they find security vulnerabilities in their software. So simply turn on automatic software updates so that it's something that you don't even have to think about. Delaying them is never a good idea.
As you can see, there's a lot that needs to be done in order to correctly protect your business's data in a secure manner. Each of the steps discussed above will add something important to the way in which you store and protect your data and the data of your customers, so make sure you incorporate them into your wider strategy.
If you like this, You'll love These.