In a high-tech world, having a personal website is becoming common. It gives you a space to show your work to the world and show how skilled you are at your craft.
But there are 1.7 billion websites on the internet today. How can you stand out from the crowd? The first step is to create a good-looking website personal website design that stands out from the crowd.
If you don't know how to do this yourself, then this can be a problem. That's where a professional website designer comes into play.
Yes, it costs more money to hire someone to do your design. But it has benefits as well. Keep reading to learn six reasons hiring a pro for your website design makes sense.
1. Save Time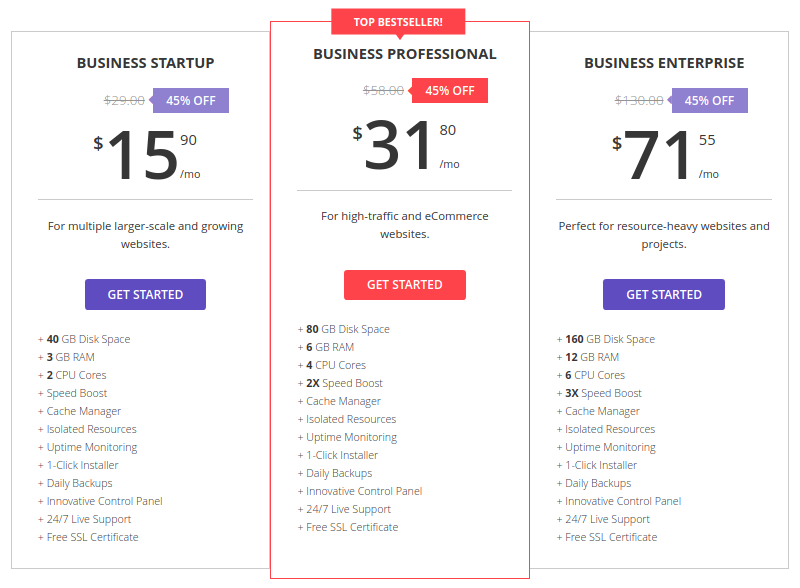 Do you know how to build a website? Most people don't. If you take on the task yourself, you will spend a lot of time getting things running.
Before you write off paying someone to help, consider how long it would take for you to do things yourself. Your time has value to it. If you can spend your time on other tasks, then outsourcing your website design is worth the money.
Not only that, you can get your design done quicker. Website designers have the tools and experience to get your website online in a fraction of the time. If you're in a rush, then hiring an expert will best your best choice.
2. Get Branding Help
If you're building your website to position yourself in your industry, you need to solidify your messaging. Your website won't work if it doesn't tell your visitors who you are and how you can help them. Branding is how you do that.
A website designer can work with you to come up with a brand that works. Once they get a good idea about what you're about, they can design your site to match your personality and skill set. Your site will be like a 24/7 salesperson that will help you sell your skills.
3. Get a Responsive Website
Much of the internet traffic today is on mobile devices. The problem with this is that if you design your website for desktop screens, mobile users will have a hard time reading your website.
If you're using your personal site as a portfolio, this is a problem.
A web designer can create a responsive website for you. With a responsive design, your site will change based on the screen size of the device being used to view it. more complicated means your site will continue to work on every device well into the future, even if the screen sizes continue to change.
4. Get a Speedy Website
How often do you stick around on a website that takes a long time to load? The chances are you'll end up going somewhere else. The same applies to your personal site.
You need a fast site if you want people to stick around. If you don't know what you're doing, this can be hard to do.
A professional company can optimize your site for speed. They can do this in a few ways.
The first is image optimization. If you have an image-heavy website, speed is a serious concern. A professional company will need to optimize your images to reduce file sizes, so your visitors have less to download.
The other is by code minification. Every space and line break in website code adds to your file sizes. By removing all unnecessary space, you can reduce the total size of your site.
5. Have an SEO Optimized Site
Do you want to get a lot of visitors to your website? If so, search engine traffic is one of the best ways to do that. The problem is that it's hard to stand out from the crowd.
If you want to rank high on search engines, you need to make sure your website is SEO optimized. The good news is much of the work only needs to be done once.
If you want the main pages of your website to be optimized, you must set up your meta title, meta description, keywords, and rich text snippets. These are the items Google looks at to decide what to show searchers when they see your site.
If you optimize these things, you can get a higher click-through rate when someone sees your site on the search results. Give them what they want, and you'll rank higher in Google.
A web design company can set up a content management system that allows you to enter this information yourself when you publish new posts on your blog. This way, you won't need to spend money every time you add a new page to your site.
6. Add Advanced Features
If it's good enough for you to slap a pre-built theme on your website and call it a day, then you may get away with doing it yourself. But what if you want to add more functionality to your website?
The more functions you add to your site, the more complex things will get. If you don't know where to find the software to make these functions run, then you won't be able to get the site you're looking for.
A web designer knows how to add these functions to your website. You can add appointment scheduling, contact forms, image galleries, and many other features. If the software doesn't exist, a designer may have the resources to build it from scratch.
Hire a Professional for Your Personal Website Design
Good website designers do more than make your site look pretty. They can create a design that can make your site perform better than you could yourself. Ask yourself this: will the return on investment for an excellent personal website design pay for itself in the long run?
If the answer to that is yes, then hiring a designer is the right choice for you.
Are you looking for the latest tech news? Head back to our blog to find out what's new in the world of technology.

If you like this, You'll love These.