When it comes to SEO, there are so many strategies and techniques you can implement throughout your website and content, so much so that it can get a little confusing and sometimes even overwhelming. This is especially the case if you're a small business and lack the resources to fully dedicate yourself to the cause while you're still learning.
However, for clarity, this short-but-sweet guide is going to dive into the ins and outs of the different types of links you may come across when it comes to optimising your SEO practices, and we're covering five of the most important.
Internal links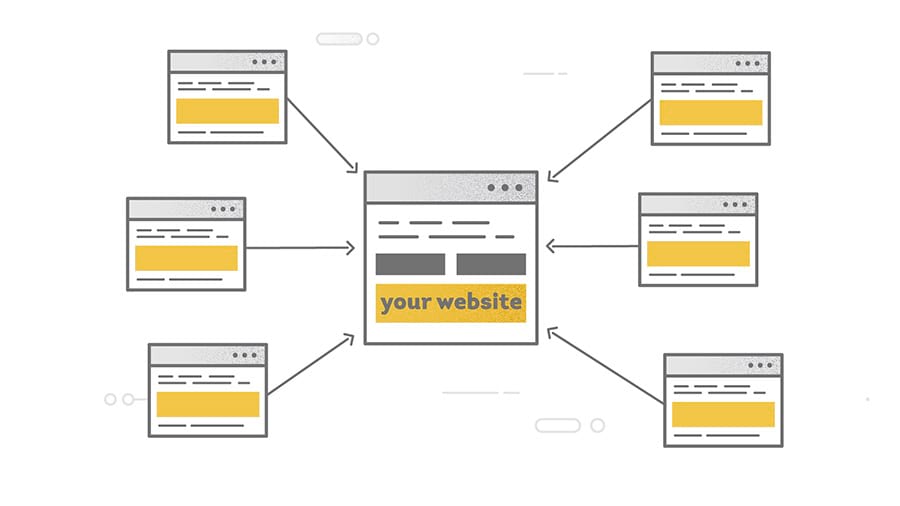 These are links that go from one page on your website to another page on your website. They help search engines understand the structure of your site and can help improve your ranking.
Internal links work by giving search engine crawlers an easy way to navigate your site, understand the hierarchy of your pages and, most importantly, index your content.
External links
These are links from other websites to yours. They show search engines that your site is popular and can help improve your ranking. These are similar but not limited to backlinks (which we'll discuss in the next section). The most popular forms of external links include blog posts, articles, press releases and even social media posts.
You can boost your SEO using this type of link by reaching out to other bloggers and websites in your industry and asking them to link to your website or specific content.
Backlinks
These are links from other websites to yours, but they're especially valuable because they show that other sites think your content is worth linking to. This is a strong signal to search engines that you have high-quality content.
To many, this is considered one of the most important ways to grow your SEO because it not only shows search engines that your website is high-quality but it also helps you build relationships with other websites.
Some of the best ways to get backlinks to include guest blogging, being active on social media, and taking part in online forums. If you want to begin guest blogging, take a look at one of the Best Guest Posting Service providers to see what they offer and what the best approach for your business would be.
Anchor text
This is the text that appears on a web page that you can click on to be taken to another web page. It's usually highlighted in some way, such as underlined or in a different colour.
You would use this to link to another page on your website or from one website to another. The text you use for the link is important because it can help improve your ranking for specific keywords.
Title tags
These are the words that appear at the top of your browser when you visit a website. They tell both users and search engines what the page is about. In terms of SEO, these are used to help improve your ranking for certain keywords.
Summary
If you're looking to improve your SEO game, then these five types of links are where you should start – they offer some of the most value for your optimisation efforts. From there, you can branch out into more sophisticated (and resource-intensive) SEO strategies and tactics. But for now, focus on nailing these basics down first –
If you like this, You'll love These.