When you run a big business, it's fair to say that you will no doubt have an enormous volume of different tasks and responsibilities to consider each and every day, likely taking up every ounce of your attention. This can mean that you have very little time to actually dedicate to each task, and you may even see that your standards begin to drop across the board if your team is in the same boat with too much to do yet not enough time. Fortunately you needn't struggle through such a tricky scenario for much longer, as this brilliantly informative guide contains some of the most effective tips and ideas that you can make the most of to begin saving masses of time inside your large corporation sooner rather than later. So, if you're ready to start saving time without having to forfeit quality or customer satisfaction, then simply read on to uncover some of the best recommendations that you and your staff can utilize now!
Hire More Staff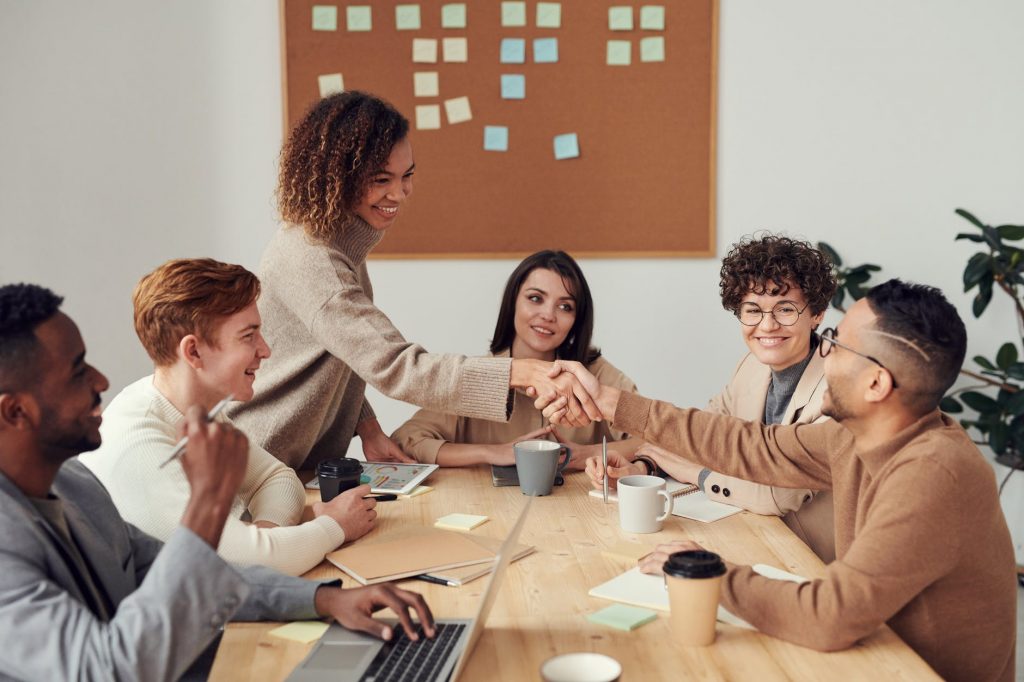 One of the most effective ways to save time within your big business is to hire more staff. It's fair to say that the more staff you have the better your productivity and the more time you can expect to save, as rather than offloading masses of work to one employee who doesn't have the time or energy to complete it all is going to take hours and hours more than it would to delegate individual tasks to individual members of staff. Hiring more staff will of course cost your business money as you will have to pay a number of extra salaries as a result of your decision, however this is likely a very small price to pay when you consider the time that you can expect to save. It's vital that the staff you hire are people whom you can actually put your trust in, as you need to be able to provide your team with instructions and simply let them work independently if you want to save as much time as possible. Making the mistake of hiring a new staff member that doesn't have the right skills or experience for the task at hand will actually add more time rather than helping you to save it, as you will have to spend hours trying to train them as well as even more time fixing their mistakes. Only hire people who have had similar roles in the past and boast elected qualifications that prove them to be a talented and productive employee that can help your big business to save time without reducing your profit margins!
Don't Be Afraid To Outsource
Far too few large companies make the most of outsourcing as they should, as you can save such a large amount of stress and time while also boosting your standards more than you might expect. There's bound to be a few tasks or even a whole department that your company just doesn't seem to be able to do right, especially if you're asking your team to cover for jobs that they don't have the skills or time for. Rather than allowing these tasks to be completed to the lowest standard, you can take the chance to outsource a professional team or individual who specialises in that one key task to ensure you can maintain the highest standards without actually having to learn the many skills you would need to do it on your own. Outsourcing this the perfect opportunity for businesses who are looking to save time, as you can simply pass the burden of a time consuming task over to a dedicated support team that will take over and complete the task for you. Whether you want to learn more about outsourcing analysis and testing or even have an interest in researching outsourced delivery and shipment options, be sure to take the time to look online so that you can read reviews from other companies who have outsourced from these teams in the past. You need to be able to put your trust in whoever you outsource from, as you can't let them reduce your standards and subsequently damage your reputation and customer satisfaction levels.
Remove Access To Social Media
For workers who are computer facing or spend a considerable amount of time using their phone or a similar device on the job, then it's always a good idea to remove access to social media if you would like to save time. There is truly no need for any member of your staff to be exploring social media whenever you are trying to save time, as they could be wasting hours each week which in turn can add up to days or even weeks over the course of a year! Thankfully you can easily change the settings on company devices so that those who use them cannot gain access to social media sites, and you can also add a block to your Wi-Fi that stops people from accessing social media from even their own personal devices when they are connected to your internet. Your team should be focused on the task at hand rather than browsing their social media feed watching useless videos, especially if they are in a role that is risky or dangerous and requires their full attention. Be sure to explain this change to your team before you implement it so that you can answer any questions they may have, although it's likely they won't be able to find any complaint which could ever counteract the importance of saving time and avoiding distraction at work. 
Learning how to save time when you have the mammoth task of running your own large corporation has never been such a simple task when you can take the opportunity to utilize some of the brilliant tips and ideas that have been carefully explained in this guide, so what are you waiting for? Start by hiring more staff, don't be afraid to outsource and always remove employee access to social media on shift.
If you like this, You'll love These.