When running a business from home, it is easy to feel intimidated and worried about your bigger competitors. Big companies have an advantage over smaller ones because of their excellent reputation, large clientele, good marketing, and so much more. However, small businesses also have their unique perks in terms of flexibility, creativity and much less red tape. Rather than being intimidated by your competition, why not create the same advantages for your business? Here are some tips you can apply today to make your home business more professional and give you that added advantage.
1. Choose a business and target market, and stick to it
Although it sounds quite simple, this is a problem most small home-based businesses struggle with. It is often the case that you may be distracted by the amount of success a small business is making in another industry and may want to be a part of their success stories. However, the constant change would not give your business a professional image. How are your customers going to take you and the business seriously? As difficult as it may be, stick to your business idea and target market. Rather than changing them, find new strategies to improve the business. Elevating your business instead of changing it makes it more professional.
2. Get a dedicated business number
The thing about running a home business is how easy it is for people to get hold of you through your cell phone number or your house telephone number. Although this means you are readily available, it does not make it very professional. Having a dedicated phone line allows you to separate business calls from friendly social ones. You can choose to get a different cell phone for your business or take the cheaper route of setting up a Google Voice number. Getting a dedicated business number would add some professionalism to your business.
3. Set up a business email address
Perhaps contacting you via phone call is not convenient for your client. Having the option of communicating with you via email would be appreciated. Just like phone calls, creating a separate email account for your business adds to its professional outlook. Keeping the emails you send and receive from your customers or other business-related entities helps with your overall efficiency and productivity. You can also adequately respond to requests and inquiries rather than spend time filtering through social and business emails.
4. Create a website
With technology advancing, you would think many businesses are considering website creation. However, nearly half of American-owned businesses surprisingly do not have an official website. Creating a website for your business comes with many advantages such as reducing the costs associated with running your business in a physical building, and allowing you to reach a wide range of new customers. Using various designs, you can create a professional website or hire a web designer to do one for you. You can give a more professional outlook to your website by creating a domain name, adding your business email address and telephone number, and implementing chatbots to help answer the inquiries of your customers.
5. Have a business logo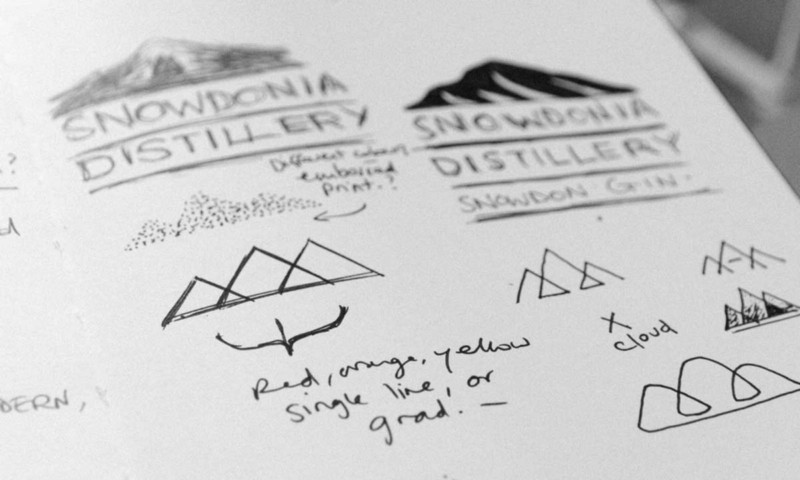 Quite often, a business is recognized by its logo, as seen with well-known companies. A business logo, in effect, is its identity. As people are likely to pay attention to images more than they do words, you need to create a logo that incorporates key elements of your business and is eye-catching. Luckily, this can be easily done; you can outsource a graphic designer to create a professional yet attractive logo for your business. Online platforms such as Fiverr have talented professional graphic designers ready to assist you in making the perfect professional logo.
6. Be active on social media platforms
Over the years, social media platforms have done more than just connect people socially. These platforms, such as Facebook and Instagram, have made it possible for businesses to explore and connect with potential and existing customers. They have various features that allow companies to reach their target markets regardless of their location. Continually updating your business' social media profiles keeps your customers updated and interested in your products and services. A study showed that about 75% of people who follow a small business on Twitter read and interact with its tweets. This indicates that your followers are interested in what you have to say, so try updating your social media pages often. Share product and services updates, a tutorial on how to use various aspects of your business or share images of your products to your followers to get them continuously interested in your business.
7. Get some business cards
Business cards are one of the oldest yet reliable forms of marketing. Investing in attractive business cards would go a long way to helping your small home-based business. You can go from door to door in the neighbourhood, sharing your business cards with your neighbours and passers-by. In turn, they would share these cards with people interested in purchasing your products and services. Instead of printing your business cards at home and wasting your printer's ink and incurring unnecessary costs, you can hire the services of printing solution companies. They would assist you in printing out professional business cards in bulk and at a reasonable price.
8. Explore various marketing strategies
As you have seen above, business cards and social media are two marketing strategies you can use to market your business professionally. However, you should not limit yourself to just these methods. The printing of flyers and posters is one way you can sell your products and services. You can simply distribute these amongst your community to get the word out. Testimonials from existing clients are yet another marketing strategy. Excellent reviews from your customers would spread the word about your business far and wide.
Digital marketing, which social media marketing is a part of, is also a marketing strategy you should adopt. This form of marketing is effective in reaching a borderless audience. Techniques such as content writing for your website, social media management, and Search Engine Optimization, to name a few, are digital marketing strategies you can implement to make your small business come across as more than just a home-based one.
9. Hire some 'cheap' business personnel
Running a business is a lot of work to take on for one person. One of the reasons why small businesses fail is because entrepreneurs are reluctant to get extra help. However, without additional hands and sets of ideas, your business may not get that professional status it seeks to achieve. Hiring an intern, a freelancer, or even your children to help handle more activities in your business is cost-effective and allows you to utilize skills that you otherwise would not be able to afford full-time. These business personnel can help manage your calls, emails, and social media pages while you focus on more technical issues. Having a team can also boost your productivity and efficiency levels, making your business more professional. 
10. Utilize productivity apps and programs
This is another fantastic way by which technology has made conducting business more manageable. Although you are a business owner, running a business from home can come with many distractions, and truthfully, you may forget many tasks in the day. Using productivity software programs and apps such as JobNimbus, helps you accomplish tasks on time. Rather than keep your customer waiting, you can fulfil tasks efficiently and on time- as a professional business should. 
11. Consider rebranding
As a business grows, there may be times you will need to rebrand. Perhaps the name and logo you picked when you initially created the business do not correctly reflect the professional outlook you want the business to have. If that is the case, you should rebrand. When doing so, take the time to rename all items with the previous business name, slogan, and logan. You should also ensure that your social media platforms alert your customers on the change. Doing this will help you avoid confusing new and existing customers; you may lose them if you do not make this clarification. With the help of a professional, ensure that you select an appropriate name and logo and have a professional ring to it.
12. Attend events for entrepreneurs
Networking is an essential feature in adding professionalism to your home business. Such events are the right place to meet and interact with other businessmen and women. As you attend such events, the business you offer becomes more professional in the eyes of its attendees. You also learn of more skills and strategies you can adopt to create a professional outlook for your business.
The big companies you know today all started small, many going through a significant number of struggles. Today, small businesses such as your home-based one can learn from these companies' mistakes and have skills and advantages at your disposal. Creating a professional outlook sets your small business out from the rest. Use these tips to take your small business to a more professional setting and perspective. You are bound to see significant results when you do this.
If you like this, You'll love These.