Match your eco-friendly, freshly roasted coffee beans with competitive packaging. If you're just getting started distributing fresh coffee, or you need a way to outpace the competition, find out what to look for when comparing flexible packaging suppliers for coffee bean packaging.
Stand Up Pouch, Side Gusset and Rollstock Options
Design matters, so carefully consider the best packaging for your coffee. Stand up pouches are a popular option, but side gusset packaging can also give you a memorable product that's sure to stand out on the shelf. Use rollstock for custom sizing and other packaging features.
Work with a packaging provider that offers all of these products to keep your options open. If you decide to use an alternative packaging option for a new product or promotion, you can enjoy an easy custom order from a trusted packaging provider.
Protective Seal
Custom coffee packaging needs to not only stand out on the shelf but also keep your coffee fresh for weeks or months. Ask about packaging that's resealable and uses a high-barrier film to seal in your coffee beans. A one-way carbon dioxide degassing valve keeps your coffee fresher for longer. A sealed bag without a degassing valve may swell and break open due to the carbon dioxide emission of freshly roasted coffee.
A degassing valve helps keep out oxygen from your facility to your customers' homes, but as soon as the bag is open all those beans are exposed to oxygen. Help your customers keep their coffee fresh day after day with a resealable package. A recyclable CR zipper protects whole bean coffee or coffee grounds from the effects of oxygen exposure.
Custom Printing
Once you find the best quality package for your coffee, you need to make it personal. Design a stunning logo and memorable package to grab attention on the shelves. When your coffee is on a crowded shelf with other packaged coffee and tea products, what makes it stand out?
Work with a packaging supplier that offers custom printing at affordable rates. Digital printing creates laser-sharp images and text at reduced costs. Ask about rates for small orders to see if your supplier requires minimum orders. Modern printing techniques make it easy for suppliers to create small orders or various SKUs in a single shipment.
Sustainable Packaging
You've invested time and energy into creating an eco-friendly, Fair Trade product, so don't stop short with an environmentally unfriendly package. Recyclable pouches with zippers give your customers all the convenience they need without harming your environmentally friendly mission.
Many high-barrier coffee bag products aren't recyclable. While they seal in odors and freshness and prevent moisture issues, all that plastic and other materials goes straight to a landfill. Be sure you only work with recyclable packaging options for your coffee products.
Upgrade Your Coffee Packaging Today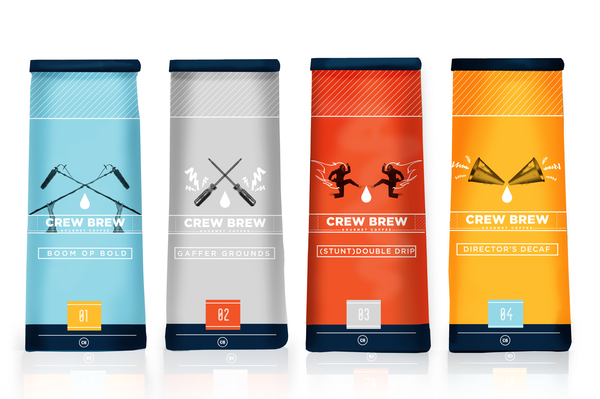 Treat your customers to a new way to enjoy their morning beverage. Shop for custom mylar bags to update your marketing and keep your coffee fresher than ever. Ask about custom printing options to discover affordable ways to make your product pop on the shelves.
If you like this, You'll love These.