Source: Pexels (CC0 License)
We live in a digital age. Now it is more than possible to produce very high fidelity recording from the comfort of your own home. Even though this is the case, many people find it hard to get the sound they want, purely because they have no idea what to do in order to achieve the results they want. If you are sick and tired of not getting access to awesome-sounding recordings then this is the guide for you.
Get a Preamp
If you plug a guitar right into your interface then you may find that you end up getting a transparent sound that doesn't come with that level of warmth. There is often a very easy way for you to get a much better source sound. You just need to make sure that you plug in your guitar, or even your microphone into a preamp. A decent preamp comes pretty cheap and you can instantly add on everything you need to your recording. Keep in mind that the output of the preamp will require you to have a very balanced audio cable, such as an XLR or TSR. Don't connect it up with an instrument cable, even though it fits.
Dive In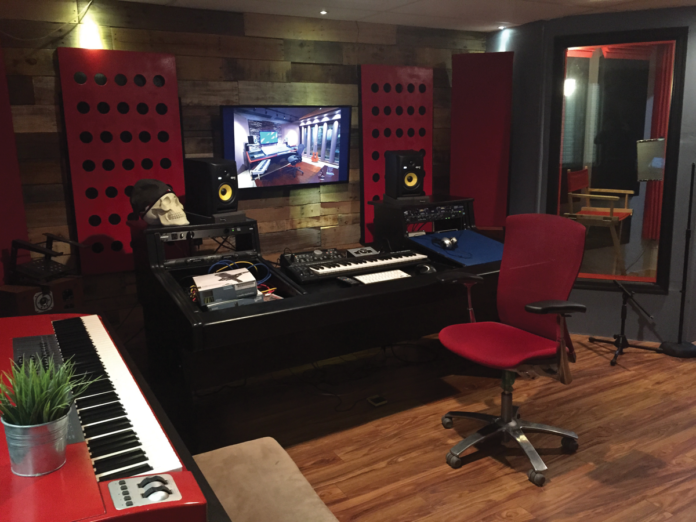 A lot of people buy huge recording books before they do any recordings themselves. These can be good resources but at the end of the day, you don't need them. A lot of software, including Garageband on PC are very easy to use and they do not require a lot of time to learn everything at a basic level. Simply experiment and develop a good base of knowledge if you can. When you have done this, you can then use your time to browse the web and find out how to get the sound you want. If you do this, then you will soon find that it is super easy for you to change your settings so that you can experiment with recording and so that you can set your EQ so that it is right for what you want to do.  If you rely too much on books, then you may find that you end up filling your head with too much information and this can work against you far more than you realise.
Invest in a Condenser Microphone
If you are a home recording enthusiast, then this won't sound like anything new to you. If you're just exploring the world of home recording, then the microphone's importance cannot be overstated. It's imperative that you buy a good condenser microphone. You can record acoustic instruments with it, light percussion and vocals. On top of this, it is also very useful if you want to experiment with different types of recording. If you need some help with your microphone choice then there are tons of reviews out there that you can look into so that you can find the right choice for your needs without any hassle or fuss.
With so many options out there, it's safe to say that it has never been easier to record at home.
If you like this, You'll love These.