Few insurance companies actively look forward to meeting with their regulators. But for some, compliance reporting is more than a mere nuisance that they want to get over with—it's a harsh reminder of how much money they're losing to regulatory fines because of how slow, inefficient, or incomplete their systems may be. Since they're part of a highly competitive industry—and one that's had to make radical adjustments due to the COVID-19 pandemic—it's understandable how anxious insurers are about the cash drain. But the task of reporting to national and federal regulators isn't going to get any easier, and the only way around it is to improve.
One of the compliance aspects that's likely in need of great improvement is the upkeep of insurance data. Effective insurance data management reflects well on insurers, since it demonstrates their mastery of their policies, their ability to roll out dynamic pricing for their customers, and their commitment to financial transparency. A lot of the difficulties in the compliance process can be addressed by solving the data-related problems in a firm's insurance management system. The more adaptable the system is, and the wider the view the insurer has over their enterprise, the easier compliance reporting will be.
That said, if you play a key role in your firm's compliance efforts, it's time to tackle your compliance data issues. Here's how you can get to the bottom of your data-related issues, breeze through your compliance reporting, and get the best results out of your insurance management system.
Understand the Three Key Pillars of Your Insurance Management System: People, Process, and Technology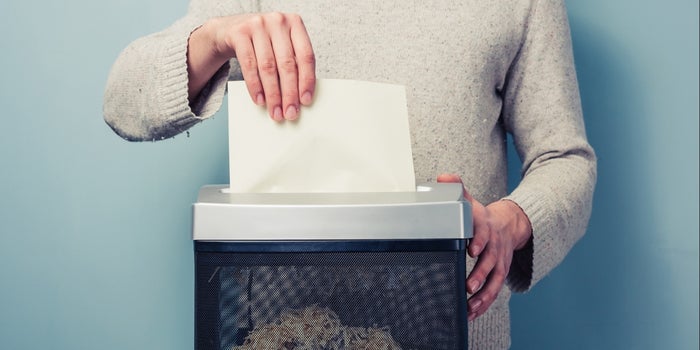 It's easy to get discouraged about the problem of compliance reporting when all the data involved seems virtually unintelligible to you. But one way that you and your team can stay grounded is to remind yourselves of the three key pillars of your data initiative: your people, your process, and the technology you use. Remembering that these are all interrelated, and that each one informs the others, can help you concretize the data outcomes you want to present to your regulators. Consider the full spectrum of these and make sure that your awareness of them is reflected in your reports.
Determine a Data Governance Framework and Assign Proper Data Stewards
Part of your compliance problem might be attributed to a lack of structure, standards, and governing procedures for managing your insurance data. The solution for this is twofold: you need to adopt a proper framework for managing your enterprise's data, and you need to designate data stewards to oversee the storage and upkeep of this data. For one, this will allow you to manage your organization's data under a fixed standard, which will demonstrate consistency to your regulators. For another, you can depend on your data stewards not only to uphold your company's data governance goals, but also to align your data strategy with your overall business strategy.
Bolster Your Insurance Firm's Data Architecture
The third step is to invest in better data architecture for your company. The best kind of data architecture isn't only meant to be good in and of itself; it draws its strength from being properly aligned with your business needs. It should be able to translate those particular needs into the systems and resources that govern your data. It should also empower you and your staff to learn more advanced data models and explore new methods for leveraging your insurance data, in addition to assisting you with your compliance goals.
Aim to Improve Your Insurance Management System's Data Quality
The last step is to make a conscious effort to improve the quality of data that goes into your insurance management system. The value of data quality may be obvious to you: it will lead to better business intelligence, as well as more responsive decision-making across the different areas of insurance. But it will also communicate credibility and trustworthiness on the part of your organization, which is something that your regulators will look for. You can set a standard for your insurance data quality by implementing a solution that can automatically create data quality rules, map your data, and filter out unwanted components. Not only does this ensure a solid data foundation for your compliance reporting—it also sets a precedent for better financial housekeeping and smoother insurance operations for your company.
Conclusion: Data is the Key to Your Insurance Firm's Compliance Journey
For sure, data management isn't the only part of the compliance equation, but it is a significant part indeed, and an area of your compliance efforts that you can start work on today. Get to the root of your insurance firm's compliance data problems, and guarantee that your regulatory reporting won't be as tedious or as tiresome a task as it used to be.
If you like this, You'll love These.